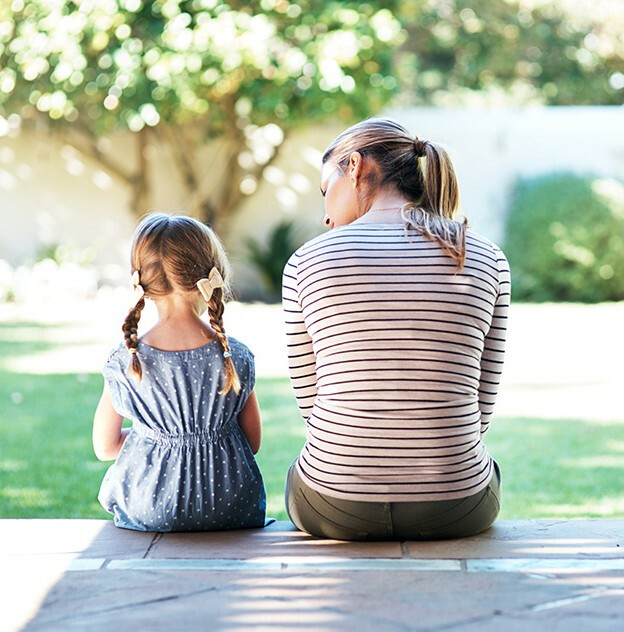 Leading Your Children Through Uncertain Times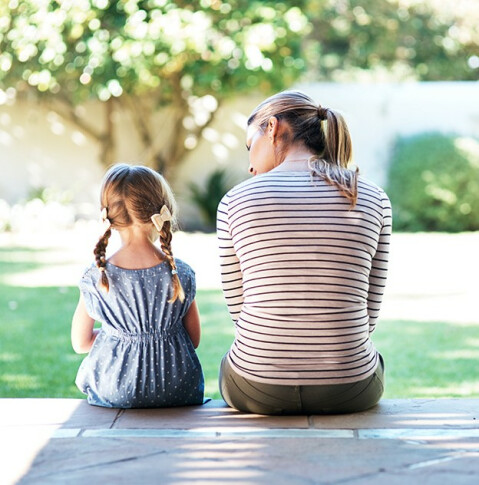 Whether its the rapidly changing situation with this Covid-19 pandemic, another major family event such as divorce, a move, or serious illness or death of a loved one, or even exciting changes like an upcoming birth or adoption, all parents will face multiple situations in which we will be bearers of big news to our children and then walk with them through these life changes. Given recent events, I've been thinking a lot about some healthy tips for parents in helping these little ones God has given us through uncertain times. Here's some thoughts:
Be deliberate in what, when, and how information is shared. You know your child best. Take the time to think through how to best communicate with them. Just before bed is probably never a good time for any of us to receive weighty information! If it is something that is going to be particularly upsetting, be sure you do it when they will have the opportunity to process and draw near to you before being rushed to the next activity. As a specific example: many of us learned today that in-classroom instruction is going to be suspended indefinitely, but we have not yet heard from our schools what learning is going to look like after spring break. Ryan and I have made the decision not to tell our kids just yet as it does not effect them today and we don't have answers on what this will mean: too much uncertainty to put on our little ones before its relevant.

Don't make promises that you don't know can be kept. James 4:13-1 reminds us that this is wise even when its "life as normal!"
Come now, you who say, "Today or tomorrow we will travel to such and such a city and spend a year there and do business and make a profit." Yet you do not know what tomorrow will bring—what your life will be! For you are like vapor that appears for a little while, then vanishes. Instead, you should say, "If the Lord wills, we will live and do this or that."
In times of uncertainty, children will be even more prone to want their questions answered regarding what's coming. Don't make promises of things you don't actually know are guarantees, such as: "I promise you will still see Dad every week," or "You will be able to return to school in two weeks." Instead, you can say things such as, "We will try to make the best of whatever comes our way."
Adult vs. Kid Problems & Responsibilities: This is perhaps the most important one! Often childhood trauma can bring about a sense of having to grow up too fast. Kids may begin to worry about things that are completely out of their control and they may want to "fix" things for younger siblings. But God has given your child YOU to take care of all those adult problems and responsibilities. Be sure they know this. In Divorce Care for Kids, we do activities in which children classify various things as "adult" or "kid" problems/responsibilities. You could do a similar game at home in which you write items on slips of paper then place them in cups labeled "kid" versus "adult." Assure your children that there are many adults in their lives (parents, teachers, pastors, government authorities, etc) who are making decisions and taking care of all those things in the "adult" category. They just need to worry about those "kid" things like being kind, obeying, being a good friend, doing their chores and schoolwork, etc.

Keep as much the same as possible. When faced with big changes, keeping as much the same as possible promotes feelings of security. Prior to my friends adopting their first child, they painted the little girl's room the same color as in her foster home. Look for creative ways to provide consistency where possible. Items and routines that bring comfort or promote family togetherness are especially important.

Develop routines. When there is so much uncertainty, routines, schedules, and weekly rhythms become more important than ever. Provide certainty wherever possible.

Develop new traditions. Changes—even hard ones—don't have to be all bad! Look for new ways to create family memories.
Finally, as parents, we need to remember that we too are children and our Heavenly Father deals with us kindly in His own words to us:
Therefore I tell you: Don't worry about your life, what you will eat or what you will drink; or about your body what you will wear. Isn't life more than food and the body more than clothing? Consider the birds of the sky: They don't sow or reap or gather into barns, yet your heavenly father feeds them. Aren't you worth more than they? Can any of you add one moment to his life-span by worrying? Matthew 6:25-27
We should add one more category to the "Kid vs. Adult Responsibilities" concept: "God Responsibilities." We are just as prone to the same temptation to burden ourselves with things outside of the realm of our responsibility or control as children—and this is just as dangerous for us. Just as we desire for our children to feel secure in our love and care, may we rest with confidence in the hands of our perfect Heavenly Father.