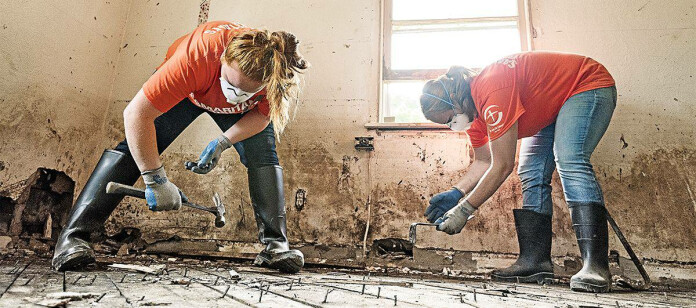 Merritt Flood Cleanup Suspended
We are so grateful for the many who have volunteered to help our neighbors in Merritt with disaster relief and flood clean-up through Samaritan's Purse. At this time, Samaritan's Purse is suspending their efforts in Merritt until January 6. First Baptist Kamloops will be assembling a team for Saturday, January 8. If you're interested in serving, please speak to Pastor Josh or Pastor Ryan.
Please continue to pray for Merritt, and all those who are struggling through these difficult times. We are wishing our neighbours in Merritt a Merry Christmas, and until we can do more to help in the new year, may God bless and keep you.