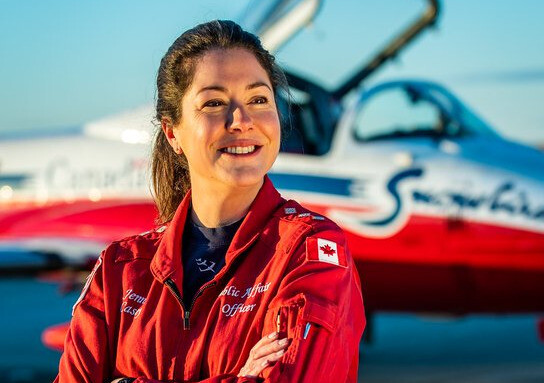 Remembering the Fallen and the Brave
There are quiet moments of meaning in reading the names inscribed on the Cenotaph. There is a solemn call of gratitude that speaks louder in our hearts than words could ever be heard by our ear. Line after line tells the story of the cost of freedom.
It is so important that we remember these heroes today. It is especially important to remember those families whose grief is so powerful and so recent, such as the family of Captain Jennifer Casey, a member of the Canadian Forces Snowbirds who lost her life here in Kamloops while striving to lift the spirits of the country in the midst of a terrible pandemic.
There are many spouses, parents, children, brothers, sisters, and friends who grieve today the loss of loved ones who volunteered themselves upon the altar of our freedom. Over six hundred thousand surviving veterans in Canada today reflect on fellow soldiers and sailors who did not come home. As we observe Remembrance Day, let us remember the cost of freedom is a debt which requires an attention from us that we must never deny.
Remember this also. The cross. The greatest freedom that any man could ever enjoy is the freedom that is found in forgiveness, the power to walk free of sin, and salvation. This freedom was purchased for us by the fall of the bravest of all soldiers, Jesus Christ dying upon the cross. Paul speaks of this freedom in Galatians. He writes,
"In the fullness of time, God sent forth His Son…born under the law, to redeem those who were under the law, so that we might receive adoption as sons…For freedom Christ has set us free; stand firm therefore, and do not submit again to a yoke of slavery." (Galatians 4:4-5, 5:1, ESV)
The courage required to stare down the cross, to scorn its scorn and embrace its torture, the courage to suffer and die is far beyond any other courage. Christ is the bravest of the brave.
It is because of Christ that we have hope. These noble, brave soldiers gave the "last full measure of devotion" for us. We remember their valiant efforts to rid this world of tyranny. Because of Christ we are confident that a new morning will dawn, a new morning that is founded upon Christ's sacrifice and will no longer require such sustained sacrifice.
Our freedom has been bought with the blood of the brave. Don't let the sun set on your Remembrance Day without remembering that debt.