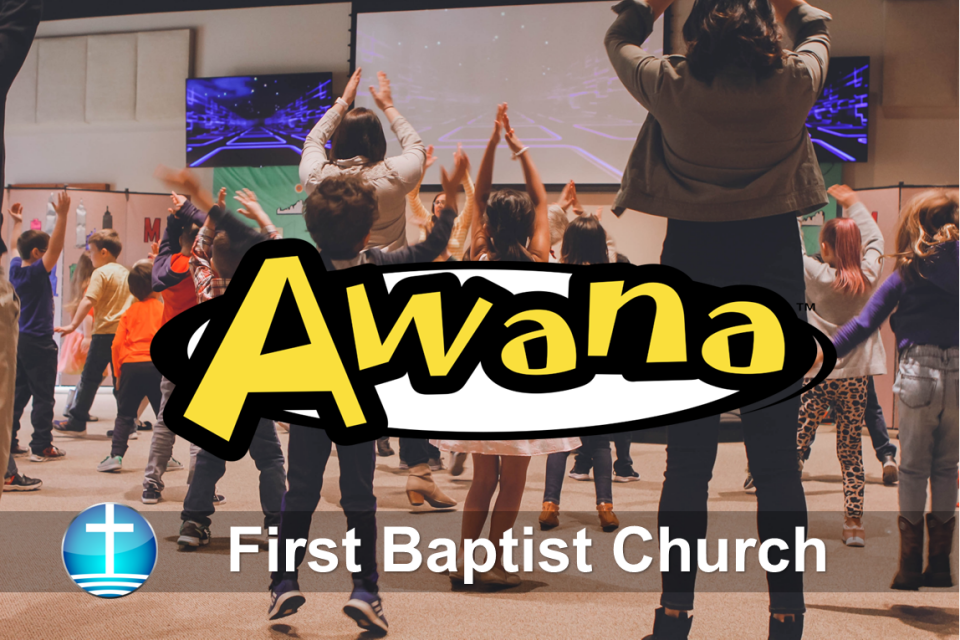 Every Wednesday, 6:00 PM - 7:30 PM
Hey kids! How would you like to be part of an exciting club designed especially for you? AWANA is the place. You will have a great time with a load of fun packed into each Wednesday night, as well as a variety of special activities. You will keep coming back every week! However, AWANA is about much more than just a good time. We are all about reaching boys and girls with the Gospel of Christ, and training them to serve Him! Each boy and girl will grow in Bible knowledge and application.
AWANA is held on Wednesday nights at First Baptist Church of Kamloops. For the 2022-2023 club year, the program will run from September 21, 2022 to May 24, 2023 from 6:00pm to 7:30PM. Registration is now full.