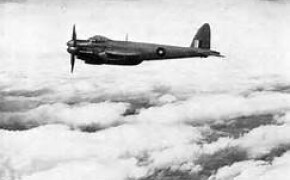 The year is 1957. An RAF pilot is heading home from Germany for Christmas. Fog sets in, and all radio communication is lost.
As they have nearly every Christmas Eve since 1979, CBC's "As it Happens" presents "Fireside Al" Maitland's classic reading of "The Shepherd", by Frederick Forsyth.
Below is the link to the CBC website so you too can enjoy this seasonal classic.