"Fasting After Christ" Acts 13:1-4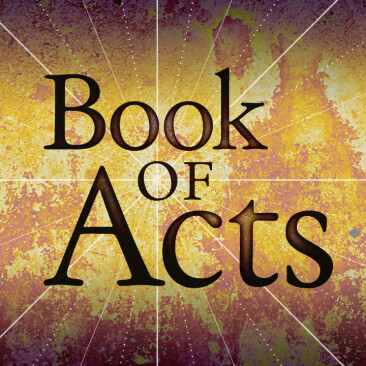 Fasting is when we don't eat food, and that makes our stomach church from a feeling of emptiness and hunger. Have you ever noticed that when you are deeply grieved and in anguish over something tragic that you feel this same churning in the pit of your stomach? It is very possible that fasting is a means whereby we bring our physical and emotional state into conformity with our spiritual state.
Fasting is an act of mourning. It is an act of grieving. David writes in the Psalms that when his enemies were sick, he fasted for their recovery:
"But I, when they were sick— I wore sackcloth; I afflicted myself with fasting; I prayed with head bowed on my chest." (Psalm 35:13, ESV)
You'll notice in this text that fasting is described as a means of "self-affliction." It is a means whereby we, through self-affliction, strive to bring our physical state into conformity with our spiritual state.
TYPES OF FASTS: PUBLIC AND PRIVATE
God commands one fast to be held publicly in all of the Old Testament. This fast is to be held on Yom Kippur, the Day of Atonement:
"Now on the tenth day of this seventh month is the Day of Atonement. It shall be for you a time of holy convocation, and you shall afflict yourselves and present a food offering to the Lord." (Leviticus 23:27, ESV)
It was public. It was regularly observed. It was scheduled annually. Other public fasts were called for, but they were not regularly observed. For example, Jeremiah 36:
"Then Jeremiah called Baruch the son of Neriah, and Baruch wrote on a scroll at the dictation of Jeremiah all the words of the Lord that he had spoken to him. And Jeremiah ordered Baruch, saying, "I am banned from going to the house of the Lord, so you are to go, and on a day of fasting in the hearing of all the people in the Lord's house you shall read the words of the Lord from the scroll that you have written at my dictation. You shall read them also in the hearing of all the men of Judah who come out of their cities." (Jeremiah 36:4–6, ESV)
Another instance, Joel 2
""Yet even now," declares the Lord, "return to me with all your heart, with fasting, with weeping, and with mourning; and rend your hearts and not your garments." Return to the Lord your God, for he is gracious and merciful, slow to anger, and abounding in steadfast love; and he relents over disaster. Who knows whether he will not turn and relent, and leave a blessing behind him, a grain offering and a drink offering for the Lord your God? Blow the trumpet in Zion; consecrate a fast; call a solemn assembly;" (Joel 2:12–15, ESV)
The clearest teaching on Fasting comes, not surprisingly from our Lord:
"Then the disciples of John came to him, saying, "Why do we and the Pharisees fast, but your disciples do not fast?" And Jesus said to them, "Can the wedding guests mourn as long as the bridegroom is with them? The days will come when the bridegroom is taken away from them, and then they will fast. No one puts a piece of unshrunk cloth on an old garment, for the patch tears away from the garment, and a worse tear is made." (Matthew 9:14–16, ESV)
Three Groups
Pharisees
To understand the Pharisees you would need to know from where they came. Two hundred years before the birth of Christ there was tremendous upheaval in the land of Palestine, and a great civil war ensued. This civil war was brought about as the result of foreign influence into the life of Palestine and the interior of Israel. One family, the Seleucids from Syria, gained control over Israel and began to aggressively introduce Greek culture and thought into Jewish life. There were two sides to this conflict: those that argued for the embrace of the new trends from Greek culture and Greek life and the halt of the old worship of the Lord, and the rebels who insisted that the nation reject the new Greek fashions and trends and remain true to only worshipping God. It is from this latter group, known at that time as the Hasideans or the "holy ones," that the Pharisees emerged. [1]
"They took as their standards the traditions and biblical expositions of their leading scribes. Their eschatologically oriented goal was to actualize the people of God as "a priestly kingdom and a holy nation" (Exod. 19:6) by strict conduct in accordance with biblical directions (e.g., keeping the Sabbath and paying tithes) and by the applying of laws for priests to the everyday life of the laity (Mark 7:1–4; Matt 23:25–26). Pharisaic piety, however, was not exclusively cultic but involved practical matters (see Matt. 6:1–18 on charitable giving or alms, prayer, and fasting... (italics and emboldened added)." [2]
When the Pharisees fast, they are fasting as an expression of contrition and sorrow over their sin. Fasting becomes a form of penance where they afflict themselves in the hope that God will reward their efforts for being righteous.
John the Baptist also fasts.
But he is an interesting character, because he clearly takes steps to distance himself from the Pharisees and the temple establishment in Jerusalem. He clearly was an ascetic who preferred to live a simple life with simple clothing and a simple diet, eschewing life in Jerusalem despite his priestly heritage. His followers, in the same manner, followed him out into the desert and typically shunned the religious life of the city, abandoning the trappings of the high liturgical practices and ostentatious customs of the Temple compound.
Why? At the heart of John's ministry was the call for people to repent and prepare their hearts for the coming Messiah. Luke 3:1–3 tells us that in the fifteenth year of the reign of Tiberius (A.D. 28/29), John came on the scene with his call for "a baptism of repentance for the forgiveness of sins," (Mark 1:4). Since, according to both the Gospels of Matthew (Matt. 3:11 and 26:28) and John, John's baptism does not actually confer forgiveness, his original call for people to be Baptized in the wilderness had a prophetic (end-of-days) character to it. He wasn't actually forgiving them of their sins, but he was preparing their hearts to receive the soon-to-arrive Messiah who could forgive them of their sins! [3]
The Pharisees fasted as an act of contrition in order to show their sorrow for their sin to God. But they believed that in doing the fast of contrition they were making themselves righteous before God. John the Baptist's disciples fasted in the same custom as the Pharisees.
Exactly like the Pharisees, they fasted as an act of contrition in order to show their sorrow for their sin to God, but they did so with their eyes on the horizon as they looked for the Messiah who could actually deliver them from their sins.
Disciples of Christ
When John the Baptist's disciples question Jesus, He responds to them that it is not possible to mourn when they are with the bridegroom. When a marriage is underway, feasting and celebrating are in order. Marriage is an event that demands happiness and rejoicing, not gloom and sorrow of heart. To mourn at a wedding would be completely inappropriate.
In addition to this, Jesus uses two examples to further illustrate: the idea of sewing a new patch of cloth on an old garment. It's not pre-shrunk by repeated use, so it will tear apart.
New wine into old skins: it will explode.
We know that the early church fasted after the resurrection, (cf. Acts 13:1–3, Acts 14:23; 2 Corinthians 6:5; 11:27). Why were they fasting? Here's one clue as to why they were fasting. In Matthew 25:1–13, Jesus pictures his second coming as the arrival of the bridegroom. In other words, the Bridegroom is taken away until the second coming of Christ.
Jesus is saying: Now while I am here in your midst as the Bridegroom, you can't fast, but I am not going to remain with you. There will come a time when I return to my Father in heaven. And during that time you will fast. For the disciples who were present at the moment that Jesus says these words, they didn't need to fast for they didn't need supernatural direction from God and their longing to be with God was satisfied in the immediate presence of Christ. They had His supernatural direction for their lives, they had the comfort of His friendship, the delighted in the knowledge of knowing Him intimately by knowing the person standing right in front of them. They had it in Jesus Christ. But we have entered a time where Christ is once again removed from us in bodily presence. That time is now.
It's true that Jesus is present with us by his Spirit. But Paul said in 2 Corinthians 5:8, "We [would] prefer to be absent from the body and at home with the Lord." In other words, in this age there is an ache and a longing—a homesickness—inside every Christian that Jesus is not here as fully and intimately and as powerfully and as gloriously as we want him to be. And that is why we fast.
Our fasting today serves in a similar way as the fasting of old: to reorient our hearts toward God, not as an expression of mourning over sin but as an exclamation point for His return that we might be with Him in bodily presence forever, and have the wonderful blessing of His leadership in our lives without question or hesitation or uncertainty.
What's New About the New Fasting
What's new about the fasting is that it rests on all this finished work of the Bridegroom. The yearning that we feel for revival or awakening or deliverance from corruption is not merely longing and aching. The first fruits of what we long for have already come. The down payment of what we yearn for is already paid. The fullness that we are longing for and fasting for has appeared in history and we have beheld his glory. It is not merely future.
We have tasted the powers of the age to come, and our new fasting is not because we are hungry for something we have not tasted, but because the new cloth, the new wine of Christ's presence is so real and so satisfying. The newness of our fasting is this: its intensity comes not because we have never tasted the wine of Christ's presence, but because we have tasted it so wonderfully by his Spirit and cannot now be satisfied until the consummation of joy arrives. We must have all that he promised. And as much now as possible.
[1]
See F.F. Bruce, Paul: Apostle of the Heart Set Free. (Grand Rapids, MI: Eerdman's Publishing Co. 2000),pg. 44-52.
[2]
See Geoffrey Bromiley and David Barrett, The Encyclopedia of Christianity, Volume 4: "Pharisees," by Berndt Schaller. (Grand Rapids, MI: Eerdman's Publishing Co. 2005), 173-174.
[3]
Erwin Fahlbusch and Geoffrey William Bromiley, The Encyclopedia of Christianity, Volume 3, "John the Baptist." (Grand Rapids, MI; Leiden, Netherlands: Wm. B. Eerdmans; Brill, 1999–2003), 71-73.
Series Information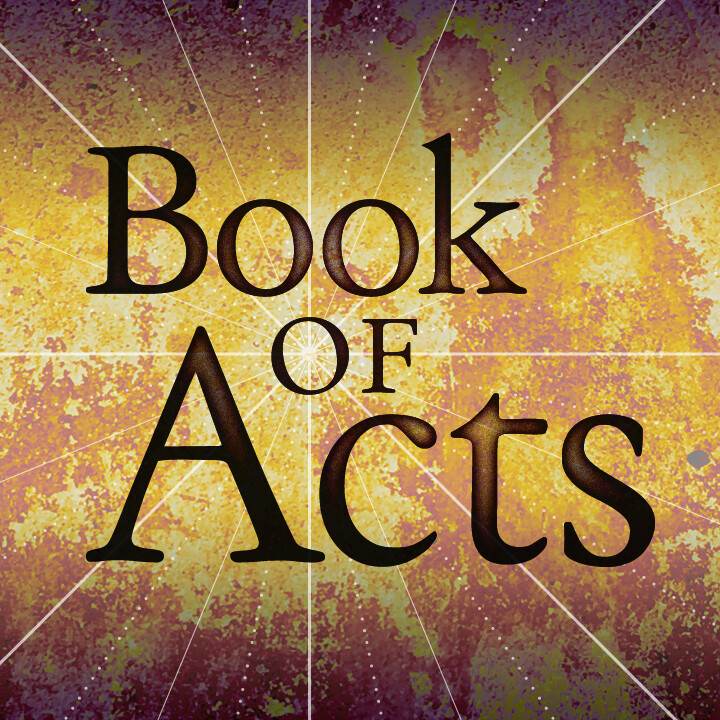 What does The Holy Spirit, Tongues of Fire, the church on a mission, and a vicious man name Saul all have in common? That's right, the book of Acts!
At First Baptist Church of Kamloops, we are walking through this book of adventures, observing rugged fishermen become bold preachers of the Gospel, watching the church standing firm against beatings, jailing and stonings, observing radical changes in the lives of unbelievers and Jesus, and watching Christ's disciples live out the commission that Jesus commanded. "Therefore go and make disciples of all nations, baptizing them in the name of the Father and of the Son and of the Holy Spirit, and teaching them to obey everything I have commanded you."
Please join us Sunday at 10:30 am as we continue to walk through this book of the Bible and see how it is applicable to our lives today!