Matthew 10:24-31, "Like Saviour, Like Servant"
Slander is one of many forms of persecution which Christians should observe in their life, even in Kamloops, BC. If you aren't being slandered or smeared in some way because of your adherence to Christ, then perhaps you should rethink your walk with Jesus.
To follow faithfully after Christ guarantees that you will be smeared and slandered, and if you are not being smeared then you are not standing faithfully for your master. Sometimes, slander can be even more trying than other physical forms of persecution, and to follow after Christ will require great endurance. Yes, even in a town like Kamloops.
Series Information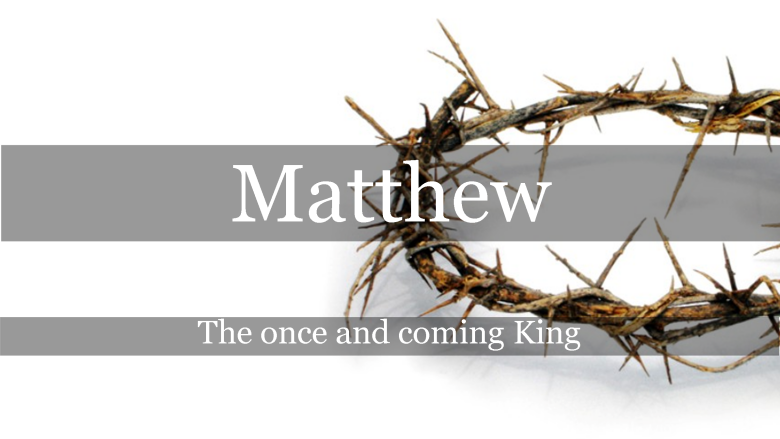 The Gospel of Matthew is a story about a once and coming King. Jesus of Nazareth is the Son of David, the long awaited for Messiah. He has come once, and Matthew tells the story of His arrival, ministry, sacrificial atoning work on the cross, and His promise to return soon.