Matthew 10:26-36, "Division By Preaching"
Christians who follow faithfully after Christ are deserving of a reward. To faithfully follow Jesus will bring honor and recognition from God. To serve Christ is to merit the prize of Christ.
Three questions that need to be asked about this text and answered in due time include:
1. What is the reward?
2. What does it mean to receive a prophet, righteous person, or the littlest of these?
3. How do we get the reward ourselves?
Series Information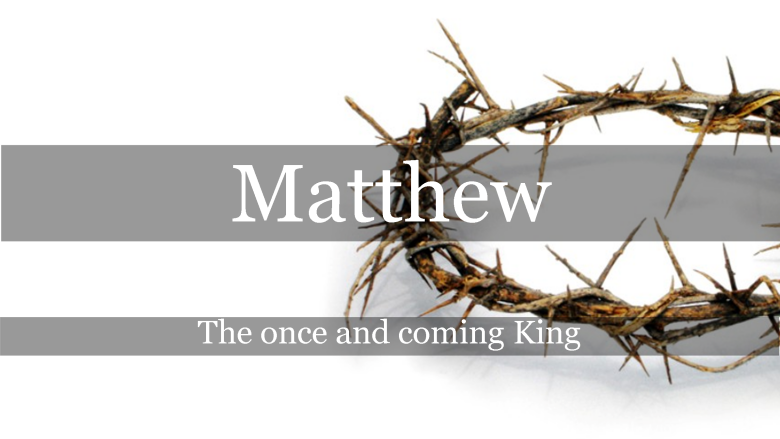 The Gospel of Matthew is a story about a once and coming King. Jesus of Nazareth is the Son of David, the long awaited for Messiah. He has come once, and Matthew tells the story of His arrival, ministry, sacrificial atoning work on the cross, and His promise to return soon.