Matthew 12:33-37, "Watch What Comes Out"
Lord, Liar or Lunatic - C.S. Lewis
We don't live in a morally neutral society, but we try to "neutralize" our terms:
"addiction" vs. "idolatry"
"comfortable lifestyle" vs. "greedy"
"keeping it real" vs. "complaining"
Series Information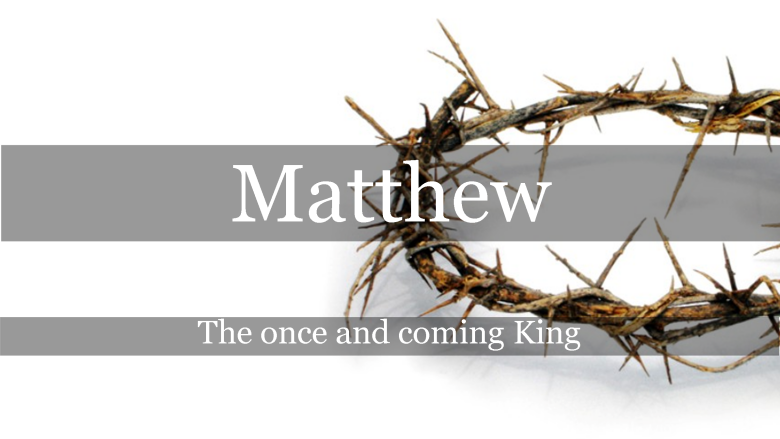 The Gospel of Matthew is a story about a once and coming King. Jesus of Nazareth is the Son of David, the long awaited for Messiah. He has come once, and Matthew tells the story of His arrival, ministry, sacrificial atoning work on the cross, and His promise to return soon.