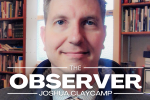 The Liberal Budget Reveals Trudeau's Heart. For where a person's treasure is, there will his heart be aslo.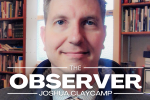 This is an automated transcript. It's accuracy is not guaranteed. It's Thursday, April 7 2022. I'm Joshua Claycamp. And this is the observer a Kamloops Christians reflection upon the news from a biblical perspective. In order to help Christians understand how we need to think about...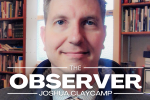 Canadians are looking to the Government for a sign that they understand the financial hardship of every day, salt-of-the-earth Canadians? This Ipsos poll tells us something tragic about the current Canadian worldview and Canadians relationship to their government.