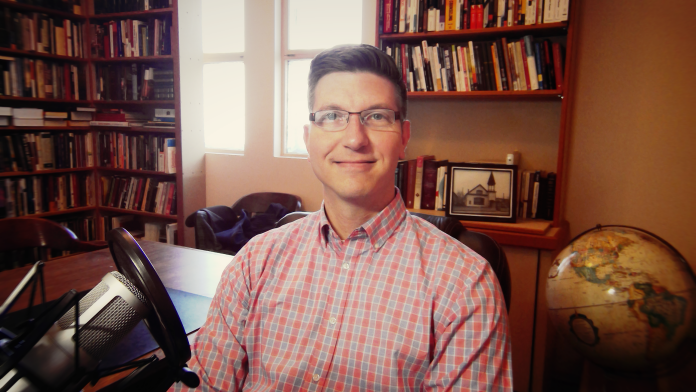 Easter Week Begins with a ZOOM!
Easter week begins with a ZOOM!

Dear Friends,
Even though the current situation with the pandemic has disturbed our normal routines, we must continue to trust God, and worship and honour Him in everything that we do. Easter weekend is coming up and this is traditionally a time when Christians all around the world gather in worship of God for the gift of the life, death, and resurrection of Jesus Christ, our Lord.

We have been looking into creative ways to gather for worship to celebrate this special season. We explored the idea of a drive-in church where everyone remained in their cars and tuned in to the worship service by means of their car radio set to a particular channel. While we're excited about this possibility in the future, we regret that we won't be able to do this for Easter. We were in need of a Radio FM Transmitter in order to make this drive-in gathering work, and unfortunately, this item will not be delivered to us until the Monday after Easter.

Nevertheless, it is supremely important to honour Jesus during Easter. Next week, therefore, we invite you to join us for these different online social gatherings:

Monday, April 6: Easter week, will begin with a ZOOM Meeting on Monday, April 6th at 10:00 AM. Join me during this time to pray for our city and our country and to thank God for the gift of His Son. To join this meeting, click this link - https://us04web.zoom.us/627758401

Wednesday, April 8th: We will be hosting a Bible Study at 6:00PM on Facebook. You can join us by clicking the following link on Wednesday at 6:00 - http://www.facebook.com/FirstBaptistKamloops/video. For those of you who do not have Facebook, we will be posting the video of the Bible Study to our church website the following Thursday morning. Also on Wednesday, there will be a private prayer gathering on our Private, Members-only Prayer Page on Facebook where we will pray for the members of our church and share other prayer requests.

Good Friday, April 10th: On Good Friday, we will have a Good Friday Worship Service at 10:00 AM. We invite you to join with us via Livestream on our YouTube Channel or by visiting the Livestream page on our church website. You can click either link in the preceeding sentence to access those pages. We invite you to subscribe to our YouTube Channel.

Easter Sunday, April 12th: On Easter Sunday we will praise God for the resurrection of Christ and the gift life that has been given to those who hope in Christ. This worship service will be live-streamed. We will start at 11:00, but you can tune in a few minutes early for the announcements. The stream will be live at 10:45. You can watch online by clicking either of these links: Livestream Page and YouTube.

I ask that you prepare your hearts for this special weekend through prayer and meditation of God's word. You can choose to read through Mark 14-16, Matthew 26-28, Luke 22-24, or John 18-21 to help you prepare for our Easter celebration. Although we're scattered in multiple homes around our city, God will be with us and unite us as one body under Christ's headship as we worship him together. May God's presence and resurrection hope be with you all as we celebrate this special time together in the Spirit.