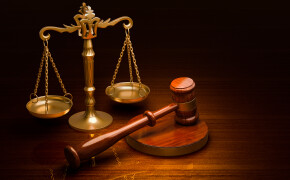 When Elmer Sopha, the Northern Gadfly of Sudbury, Ontario met Chaplain Allen Hern and heard the Gospel of Jesus Christ.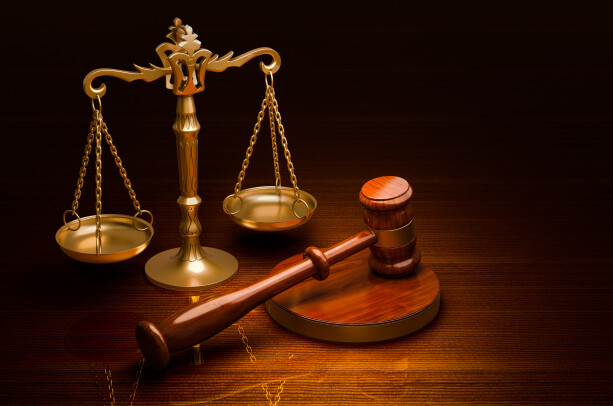 A Good Word
"Well, Mr. Hern, have you got a good word for me today?"
I had just introduced myself to Elmer Sopha, who was said to be "one of Sudbury, Ontario's most flamboyant and successful criminal lawyers."
I was visiting this man in my capacity as Chaplain of the Sudbury Memorial Hospital, which gave me the opportunity to see people in their hospital rooms. I had learned that he was a patient and found him sitting in an arm chair, dressed in his hospital gown and robe. He didn't look, at that moment, like a famous lawyer or like the man who had also served as the Liberal member of parliament for the Sudbury district for three terms from 1951 - 1977.
"Nicknamed 'The Northern Gadfly' by the southern Ontario media, Sopha was considered one of the great orators in the Ontario politics of his era." He had also been appointed as Queen's Counsel during those years. No, at that moment he did not look like the silver-tongued orator "whose eloquence made the newspapers more often than not. When word got around the legislature that Elmer was giving a speech, people would start flocking to listen because they knew he would always have something interesting to say."[1]
I had never met Elmer Sopha, though I had certainly heard much of this man, and was a little in awe of him as I entered his hospital room. After all, who was I, the young pastor of Lively Baptist Church, located seven miles west of Sudbury? Somehow, word of my visiting in the hospital had caught the attention of the Administrator. When the previous chaplain retired, he asked me to fill the position. So it was on that day in 1975, I stood before this noted gentleman.
His question caught me off guard, and in desperation I breathed a quick prayer to God for guidance.
"Yes, Mr. Sopha, I believe I do have a good word for you. You are a very well-known and highly respected lawyer in this region. I am sure that you have defended a great many people during your career, who owed their freedom to your defense. They were fortunate to have you as their counsel.
"But Mr. Sopha, you and I must both meet, one day soon, the greatest judge in all the universe. That judge will know all the facts of the case before we ever meet Him. He will need no prosecutor to spell out our failures in thought and word and deed. Our judge will know us intimately and His judgement will be absolutely just and without appeal."
Mr. Sopha was listening closely and watching my face with no sign of resentment toward me for what I was saying, so I plunged ahead.
"You and I, Mr. Sopha, both know that we have not lived up to God's perfect standard of righteousness. In fact, I doubt that either one of us has even lived up to our own standard.
The Bible says that "All have sinned and come short of the glory of God." Romans 3:23
"Deep down, you and I both know that is true.
"But the Word of God also says, 'My little children, these things I write to you, so that you may not sin. If anyone sins, we have an Advocate with the Father, Jesus Christ the righteous, and He Himself is the propitiation for our sins, and not for ours only but also for the whole world.' 1 John 2:1,2."
Now I didn't have to spell out to Mr. Sopha that an advocate is just another name for a lawyer or a representative. Mr. Sopha understood. That was his language. But I'm not sure that he had heard that Jesus is our representative before God. I am not sure that he had thought of Jesus as not only pleading our case, but also taking upon Himself the full payment of our debt which is the meaning of that word propitiation.
"This advocate will not plead that you or I are innocent. He will acknowledge our guilt and failure to live as God requires, but Jesus Christ will plead, 'Father, forgive him, for I have paid for his sin.' Mr. Sopha, the Lord Jesus atoned for your sin on the cross, but in order for you to be reconciled with God, it is necessary that you place your trust in Him."
I wasn't sure what he would say, but he looked at me and said, "Thank you Mr. Hern, that is indeed a good word."
I never met Elmer Sopha again. He was probably about 51 years of age at that time. He died suddenly at age 57.
I have no way of knowing whether my witness to Mr. Sopha made any difference whatever in his life.
I talked recently with his son Mark who was 18 at the time of his father's death. Mark gave me permission to use his dad's name in telling this story.
The conversation that I have just related took place about 45 years ago, but I have never forgotten it.
I wish I had taken the opportunity to tell him the rest of the story.
I could have told him that God has given us an earnest invitation to come to Him with our burden.
The Bible says, "Seek the LORD while He may be found. Call upon Him while He is near. Let the wicked forsake his way, And the unrighteous man his thoughts; Let him return to the LORD, and He will have mercy on him; and to our God, for He will abundantly pardon." Isaiah 55:6, 7
God does not want us to wait until we meet Him in the judgement. He wants us to seek Him and to call upon Him now. He is waiting to show His mercy to us. He is wanting to abundantly pardon us.
Perhaps we have negative thoughts about God. Do we think of God as austere, angry, unapproachable?
This passage says just the opposite. It says that He is compassionate, caring, welcoming. That is why He sent Jesus to this earth to reveal the great love God has for us, a love so great that Jesus willingly gave His life as the full payment for our every wrong thought and action.
God yearns for us to come to Him, acknowledging our failures, and seeking His forgiveness. He wants to accept us as one of His children. He wants to embrace us in His love.
I wish I had told Mr. Sopha that part of the story. I didn't do that, but I can tell you what I failed to tell him.
This may be a very foreign concept to you as it is to so many.
Today's generation has been raised without exposure to the Bible. The only standard of right and wrong most people know is the shifting ideas of our secular culture. It is natural to struggle on, trying to do the best that we can to please God, if there is a God. Many would prefer to just be left alone, not having to even think about what lies beyond this life. In fact, our godless culture has so controlled our thinking that people are convinced that this life is all there is and that death is the absolute end, but it is not.
Jesus said, "I have come that they may have life, and that they may have it more abundantly." John 10:10
If you would be willing to explore the question further, you could email the author who would gladly provide information and explanations of those things which are not easily understood.
I don't know if Elmer Sopha allowed the Lord Jesus to be His advocate with the Father, but I dare to hope that you will seriously consider it.
__________________________________
[1] 1. Sudbury's Elmer Sopha – 1925-1982 – A Historical Profile February 10, 2009 in Sudbury History